Retail sample
Listen to a retail sample from the audio book here.
Available to download from all good audio book retailers!
A downloadable version of the Inch by Inch audio book, including all song recordings, is (or will soon be) available for purchase from:
24Symbols
3 Leaf Group
Anyplay
Audiobooks Now
Audiobooks NZ
Audioteka
Baker & Taylor, Inc.
Barnes & Noble
Beek
Bibliotheca, LLC
Blinkist
Calm Radio
Chirp
Cliq Digital
Deezer
EBSCO Information Services
eStories
Follett Library Resources
Google LLC
Grupo Vi-Da
Hummingbird Media
Instaread
Mackin
Napster
Nextory
Nook
Odilo
Permabound
Scribd, Inc.
Spotify
StoryTel
UBook
Wheelers Book Club Limited
YouScribe
YouTube Music
Also available as a 5-CD set from Living Hope Resources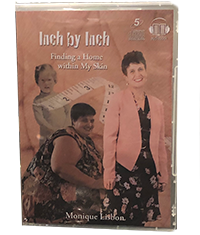 Purchase the audio book of Inch by Inch as a 5-CD set from Living Hope Resources.
Cost: $30 (including GST) + postage/handling
Song Credits
Click here for song credits for the audio book of Inch by Inch.
Footnotes
The audio book contains abbreviated versions of all footnotes in Inch by Inch.
Click here for complete footnotes for the audio book.